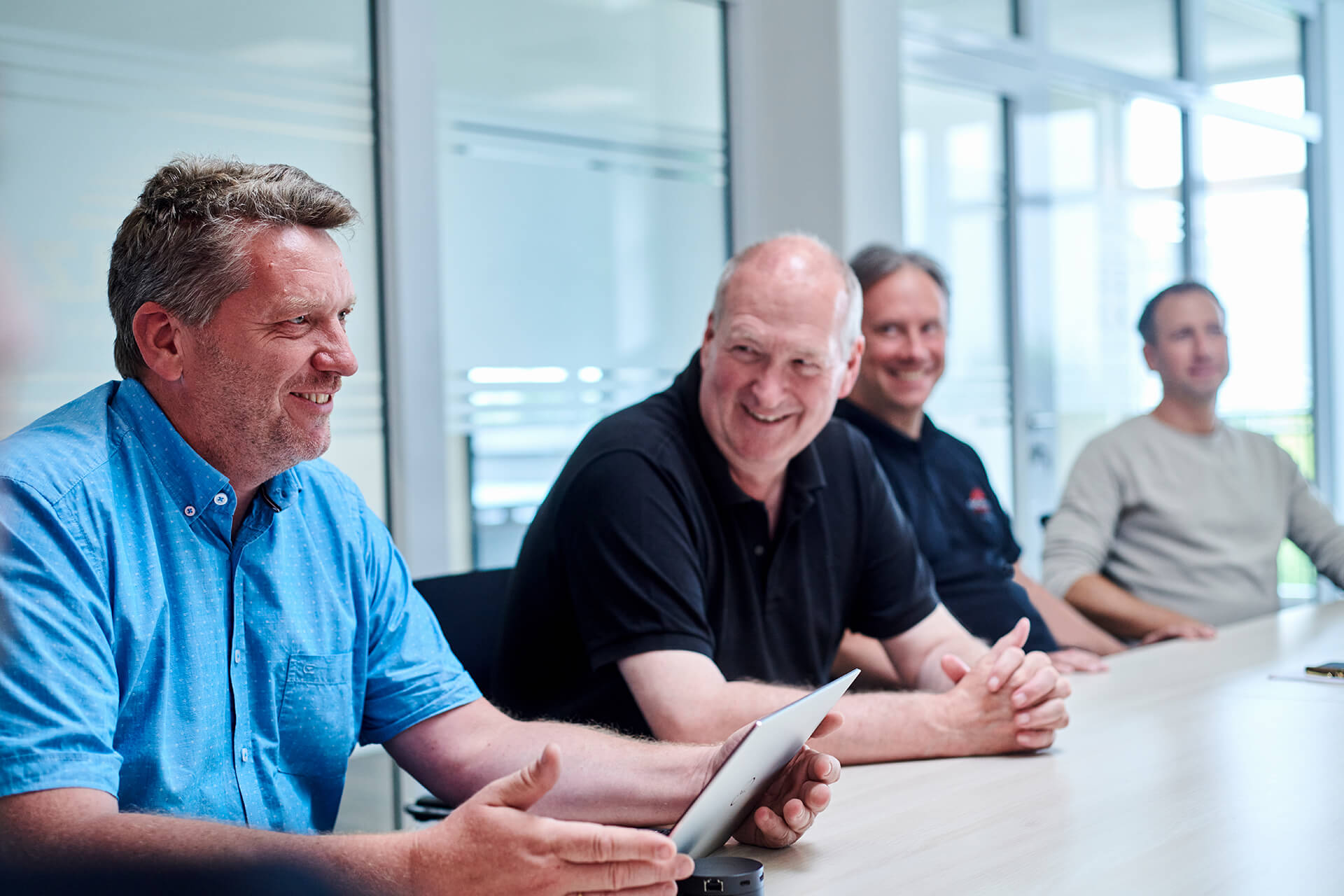 We are SCHULZ
What can we do for you?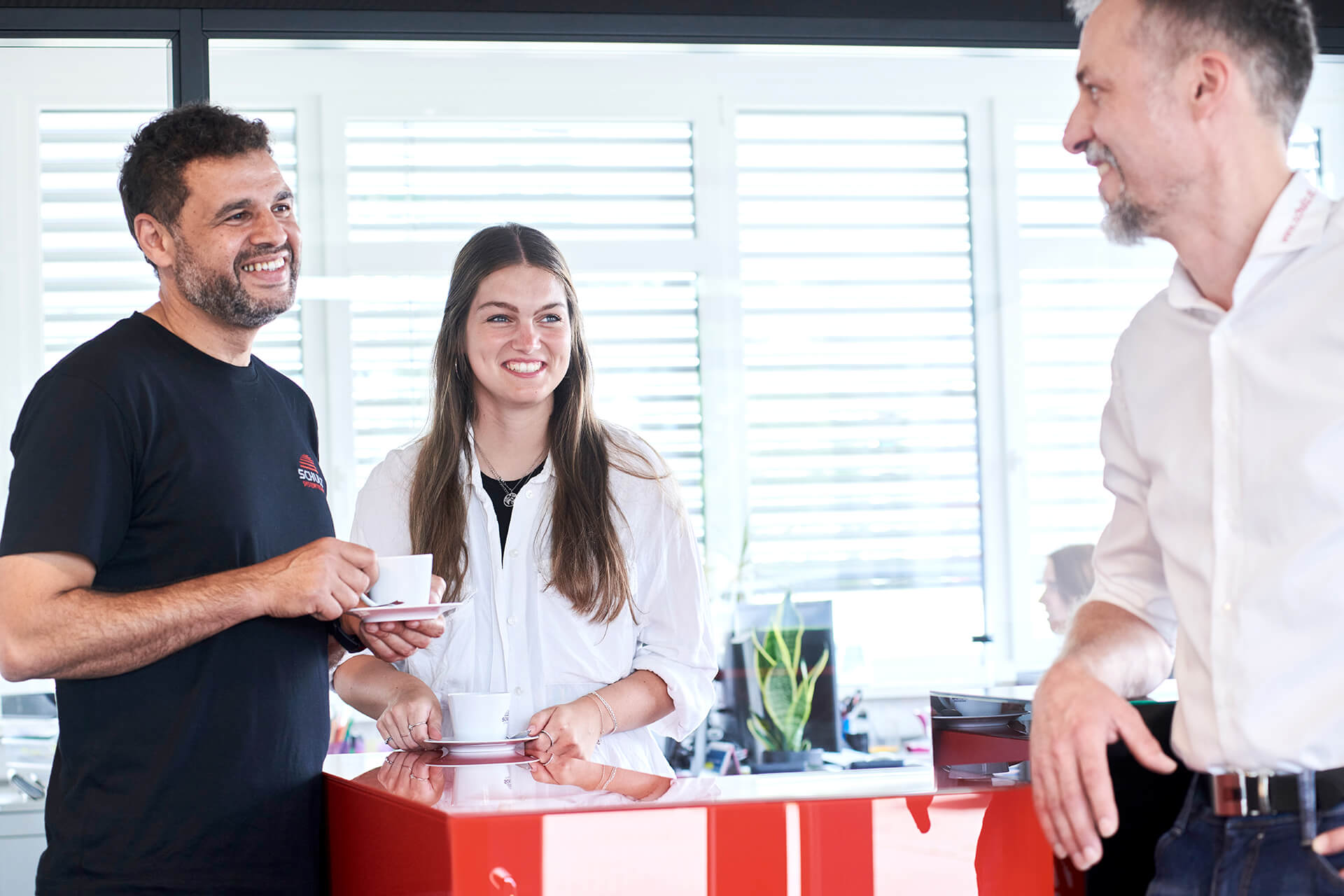 Because togetherness counts for us
Are we good at what we do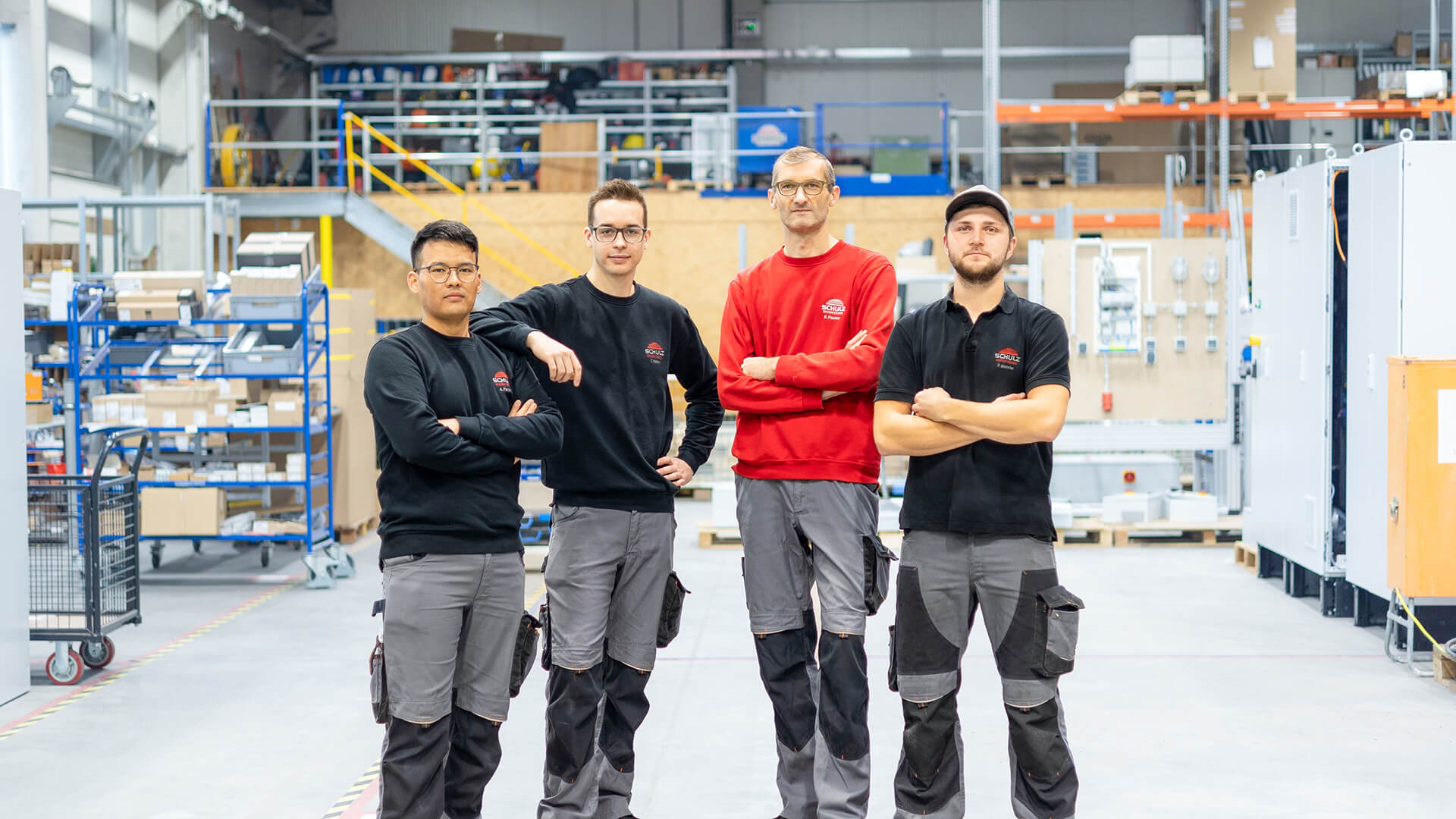 We find the optimal solution
Because your project is our project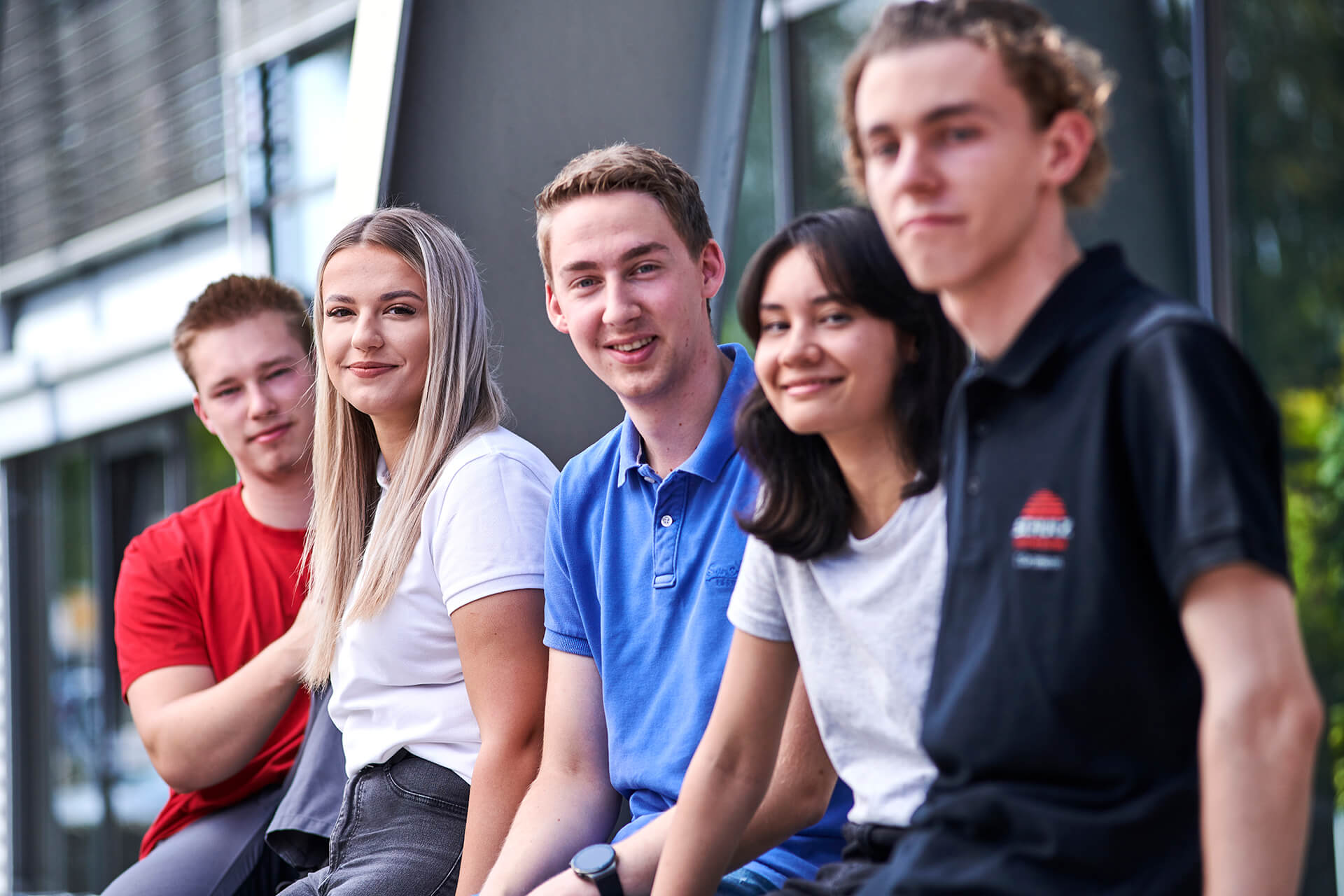 We are shapers of the future
Because trust and openness are very important to us
TECHNOLOGY DRIVES US.
TECHNOLOGY ENABLES INNOVATION.
When we at SCHULZ describe our range of services, we could say: We develop interdisciplinary and sustainable automation solutions for diverse areas such as production, buildings and energy. But that often sounds too theoretical to us, so we much prefer to say:
We build solutions. Because that is what drives us, what fuels our innovative strength, what demonstrates our passion for technology and what supports us to ensure successful projects for our customers. We build solutions that are individually tailored to the specific tasks. To achieve this, we start with an integrated consultation and use a smart combination of the fields of mechanics, electrical engineering and IT. The result is a tailor-made concept for realistic implementation. Get to know us and discover the advantages for your project or your company. We are happy to be at your side as a high-performance partner – practical, flexible and committed at all levels.
1954
Year of foundation
1000+
Employees
13
Sites
12800+
projects executed on 5 continents
11
Subsidiaries
and affiliates
1
Development department
ALWAYS ONE IDEA AHEAD OF THE COMPETITION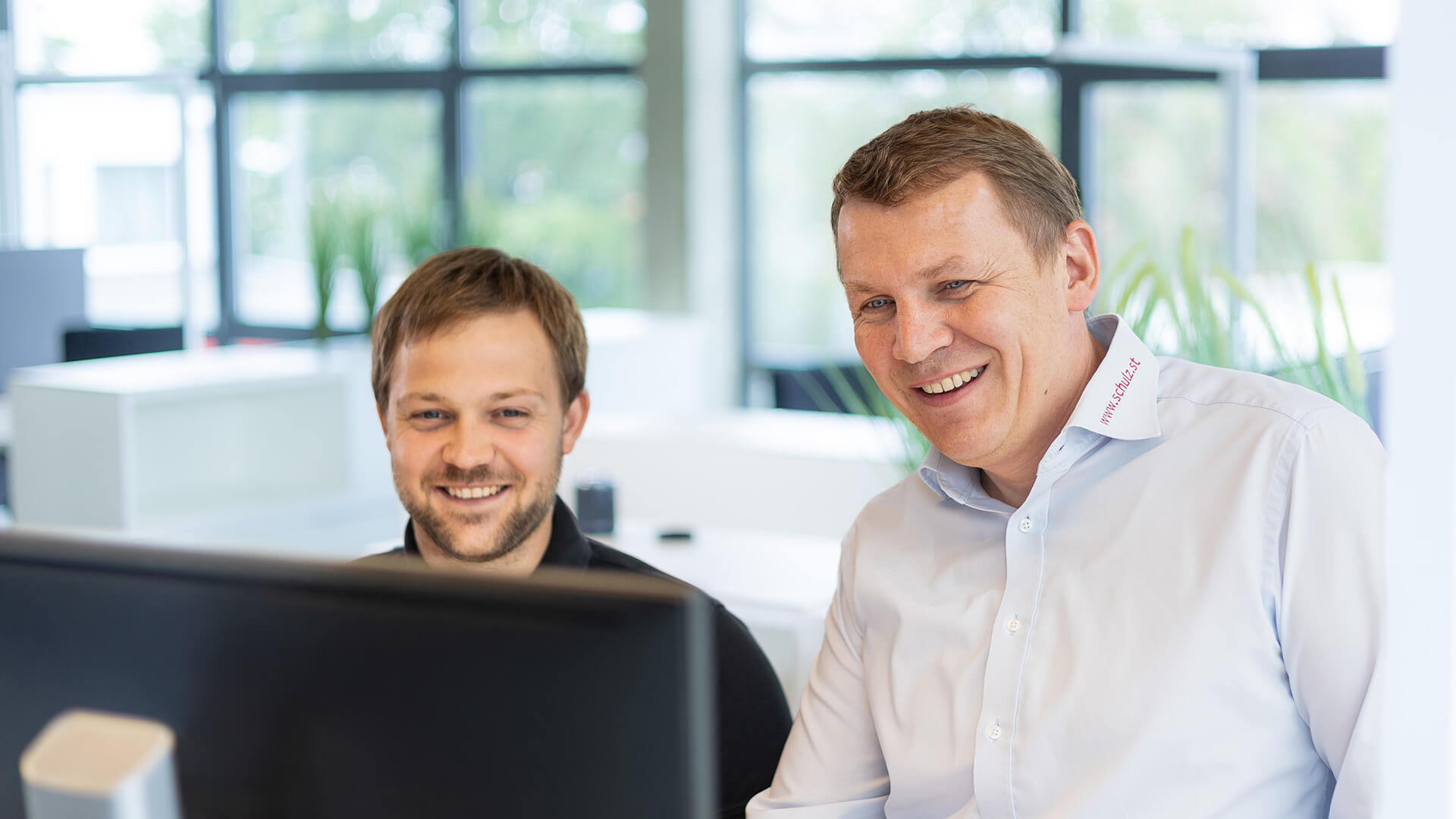 Your advantage when you work with us? Clearly: Our understanding of technology across almost all industries. With our integrated know-how for optimisation potentials, our work ensures significantly increased sustainability and efficiency in processes and productions. And thanks to our innovation exclusivity, all our customers benefit from this.
ONLY JOINT SUCCESS IS SUCCESS
Our vision is also always our mission: To always develop and implement the best solutions for our clients and their projects. With this claim, we have grown in our tasks. And that is why we will continue to rely on long-term, trusting relationships with our customers, suppliers and employees.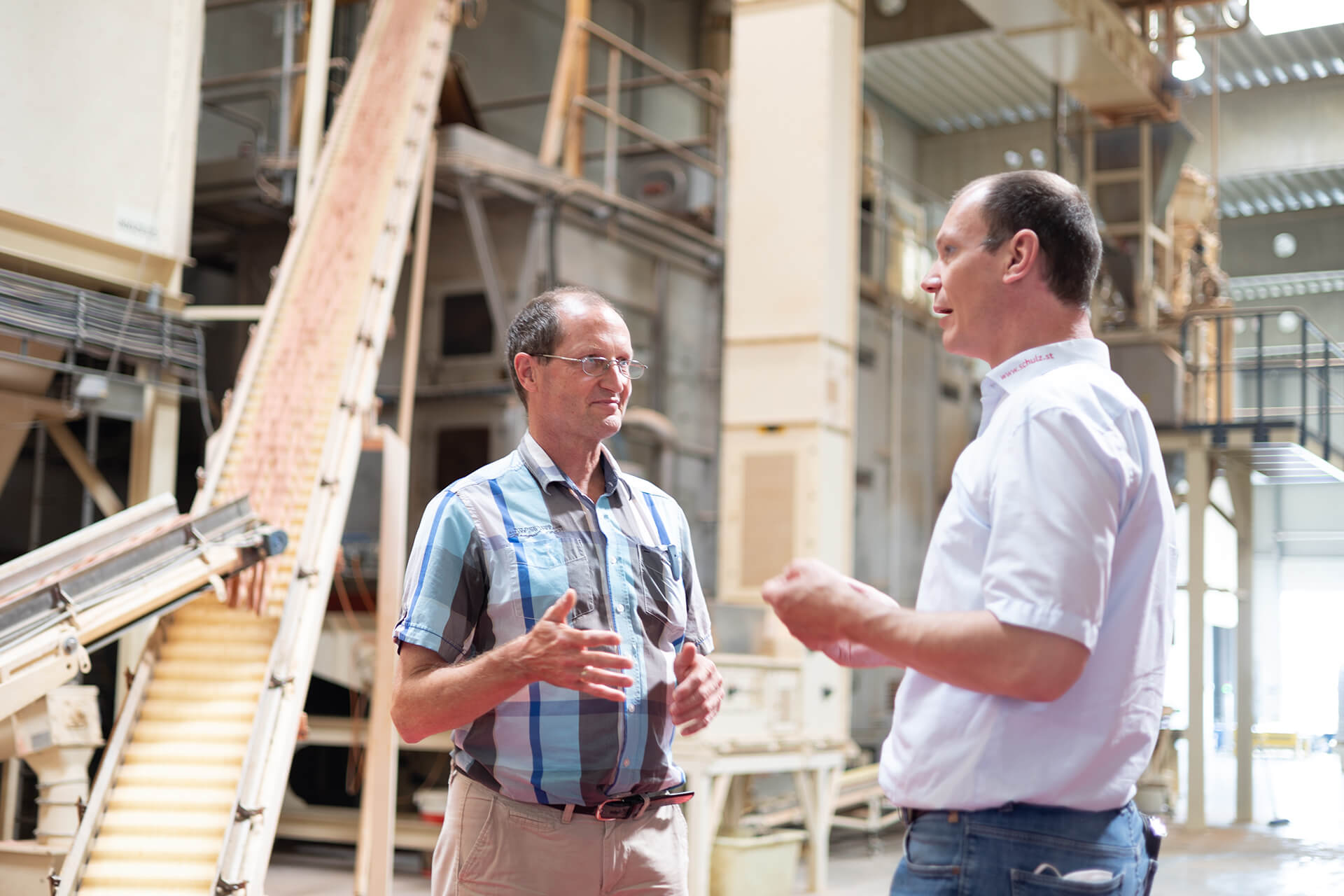 SCHULZ GROUP OF COMPANIES
Together with our partner companies and affiliates, we ensure the highest technological competences across all sectors.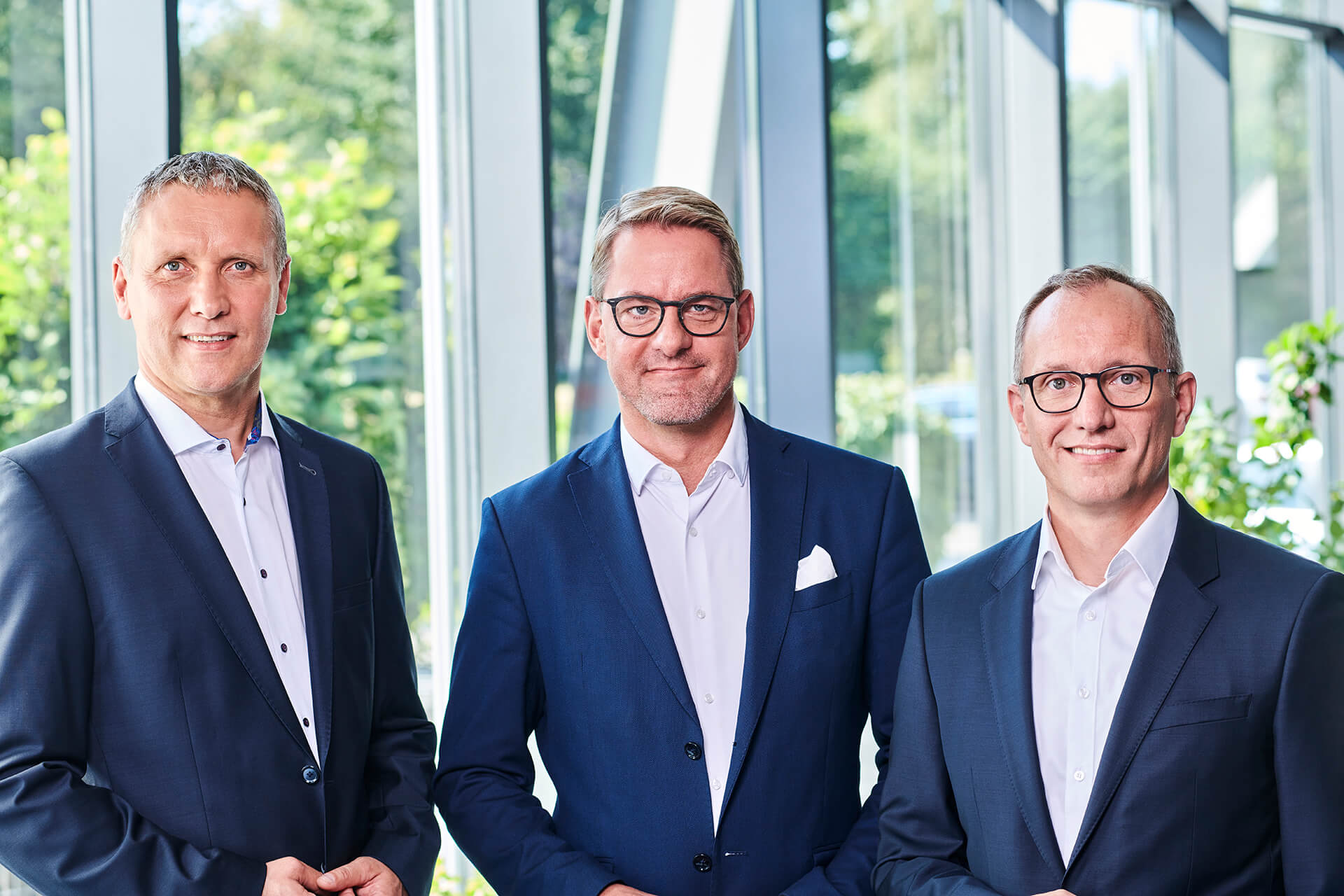 OUT OF CONVICTION FOR OUR VALUES
We live each project as our own. That's why we don't leave until everything is really up and running. To achieve this, we work with and for our clients at eye level and with a fair attitude. In our experience, this is essential for long-term, trusting relationships and successful projects.
Respect and appreciation are just as natural for us as reliability, safety and quality. In this cosmos of values, we show our individuality, our curiosity for the latest technologies and our passion for the challenges of the future.
SCHULZ MAKES HISTORY
We think in generations, not quarters. As a family business with over 65 years of company history, working with and for each other is of particular importance to us. Down-to-earthness, reliability and safety are values that we represent today and will continue to represent in the future, and that we carry forward through our ideas and innovations.
1954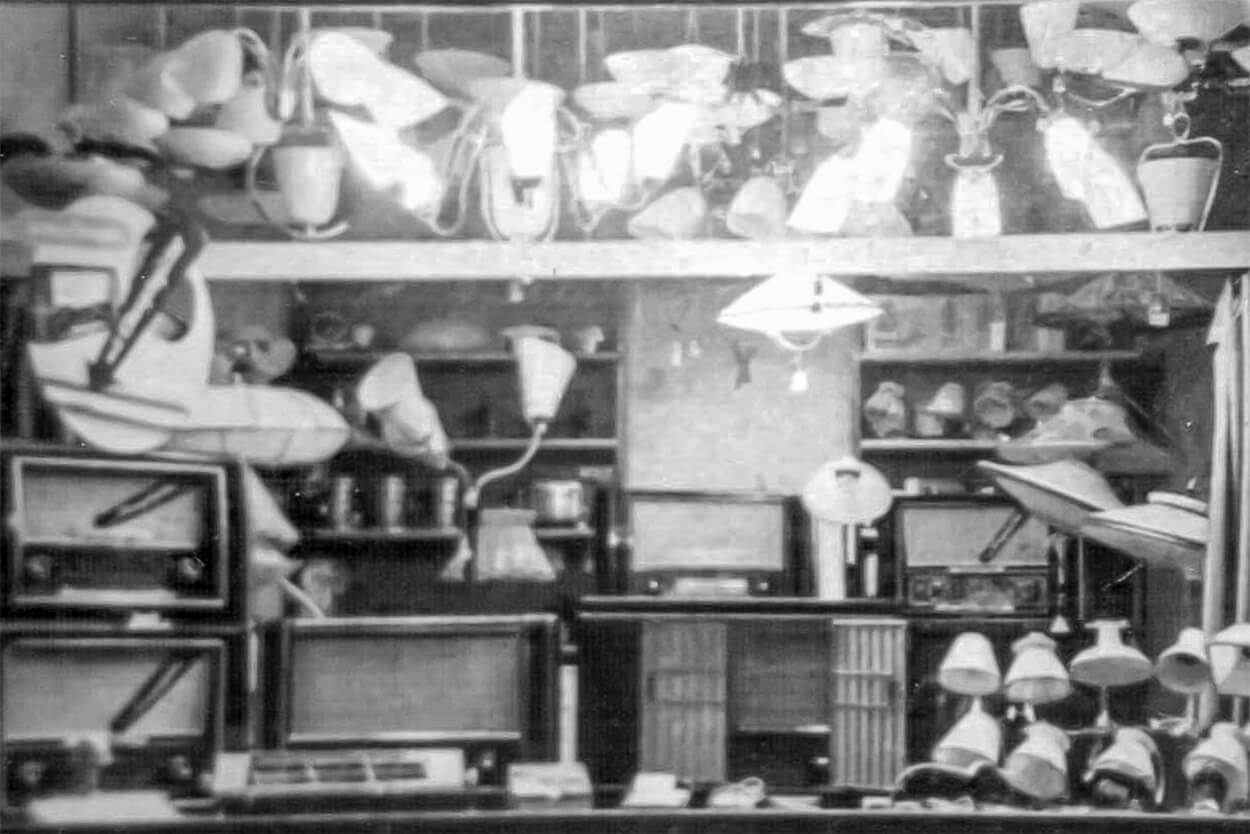 The brothers Heinrich and Walter Schulz open an electrical shop in Visbek
1961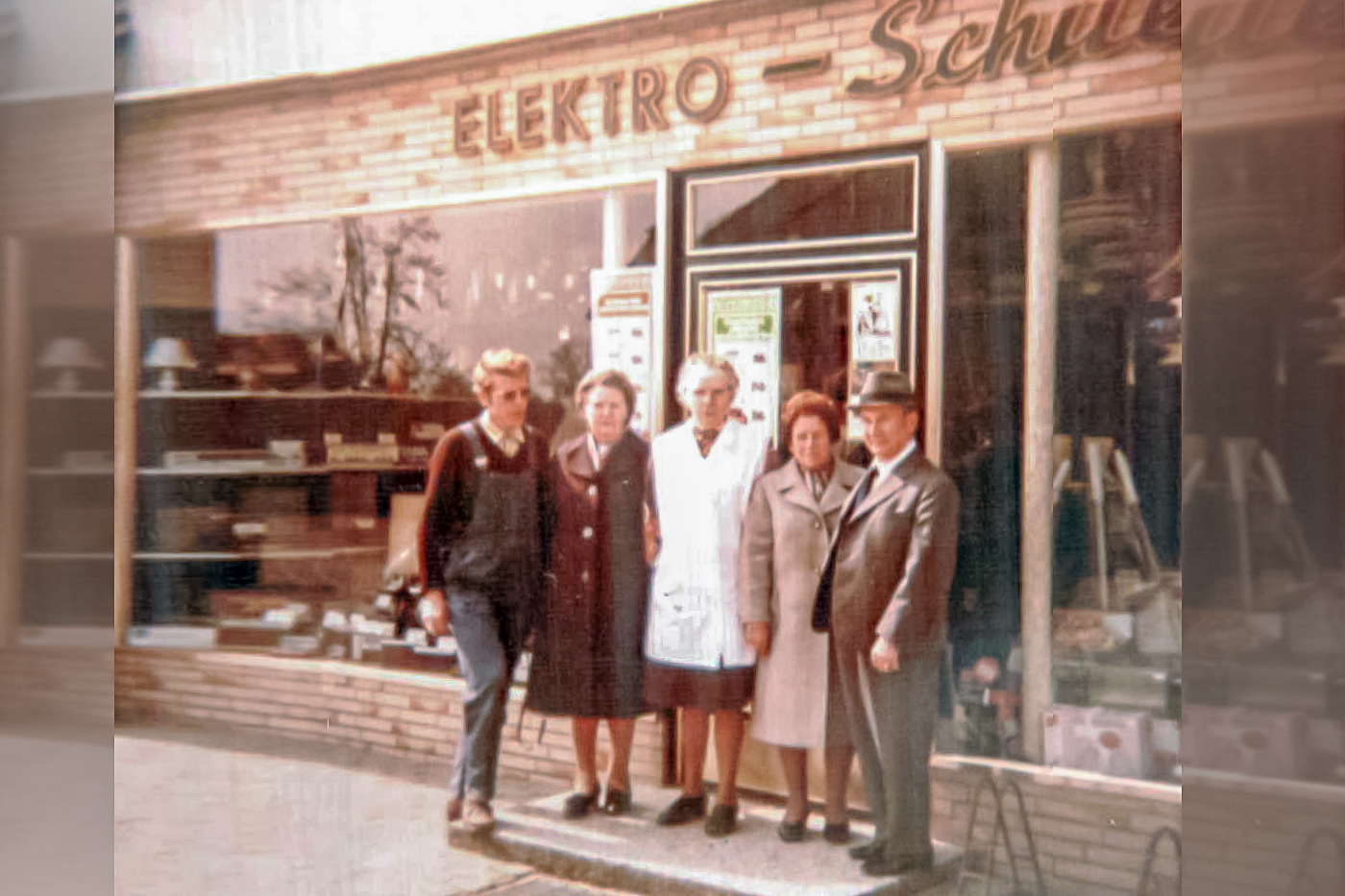 Heinrich Schulz takes over the company with six employees as the sole owner
1964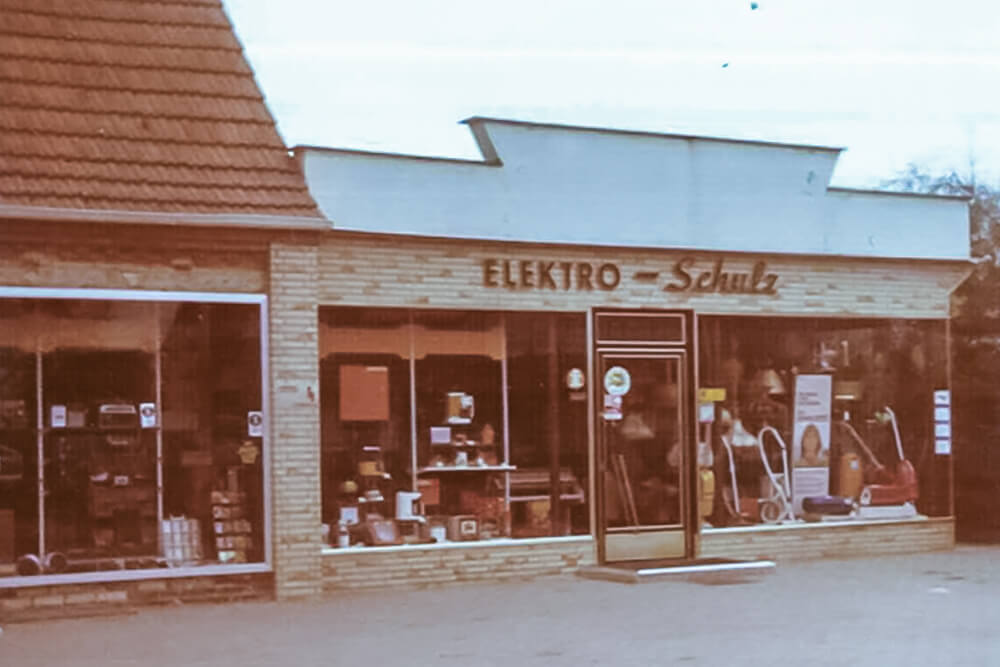 New construction of the company headquarters in Visbek with a large retail shop
1965
Production of the first ventilation controls for animal house systems
1970
First development of a control system for animal feed companies
1978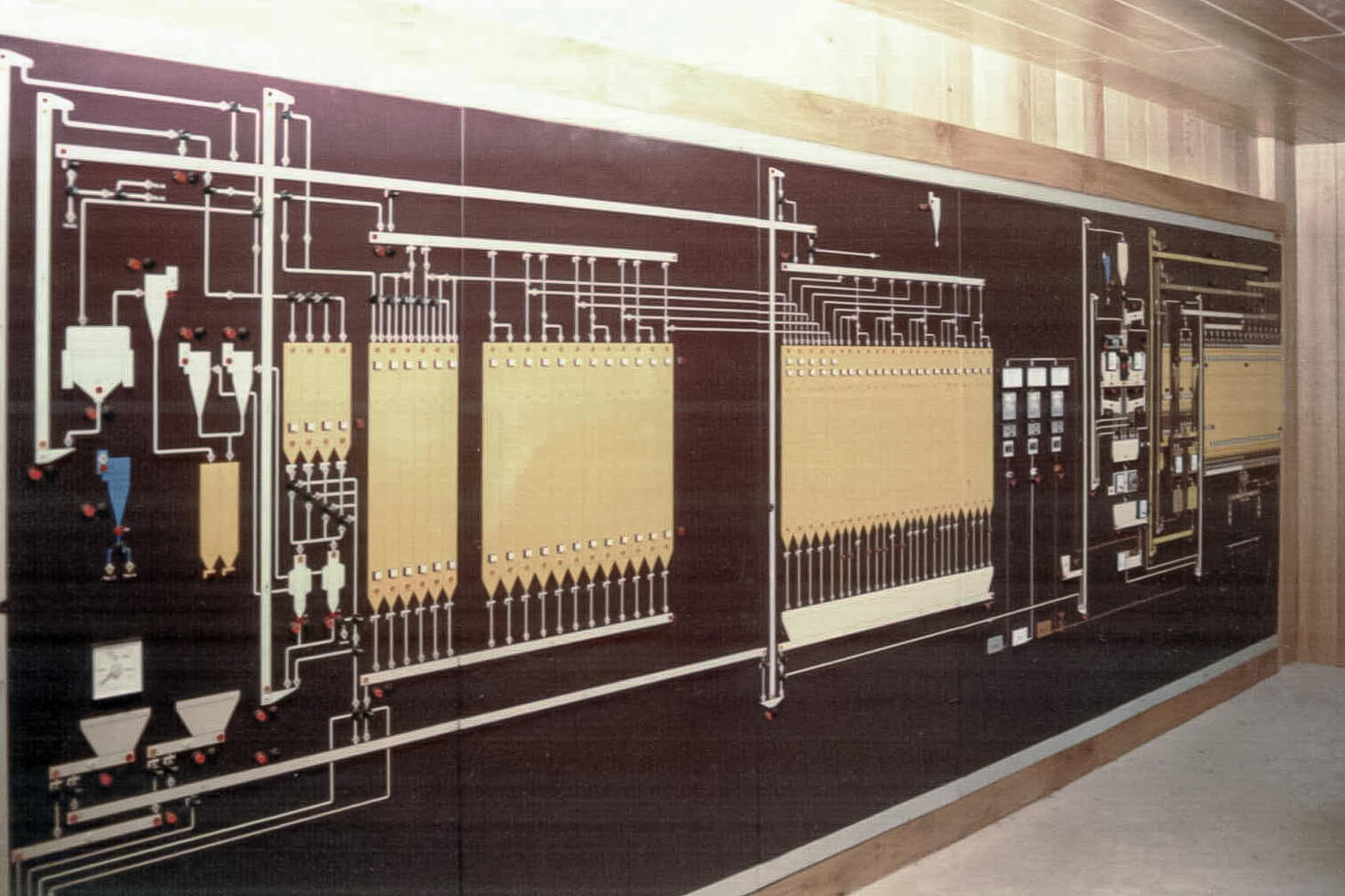 Development of a programmable logic controller (PLC)
1986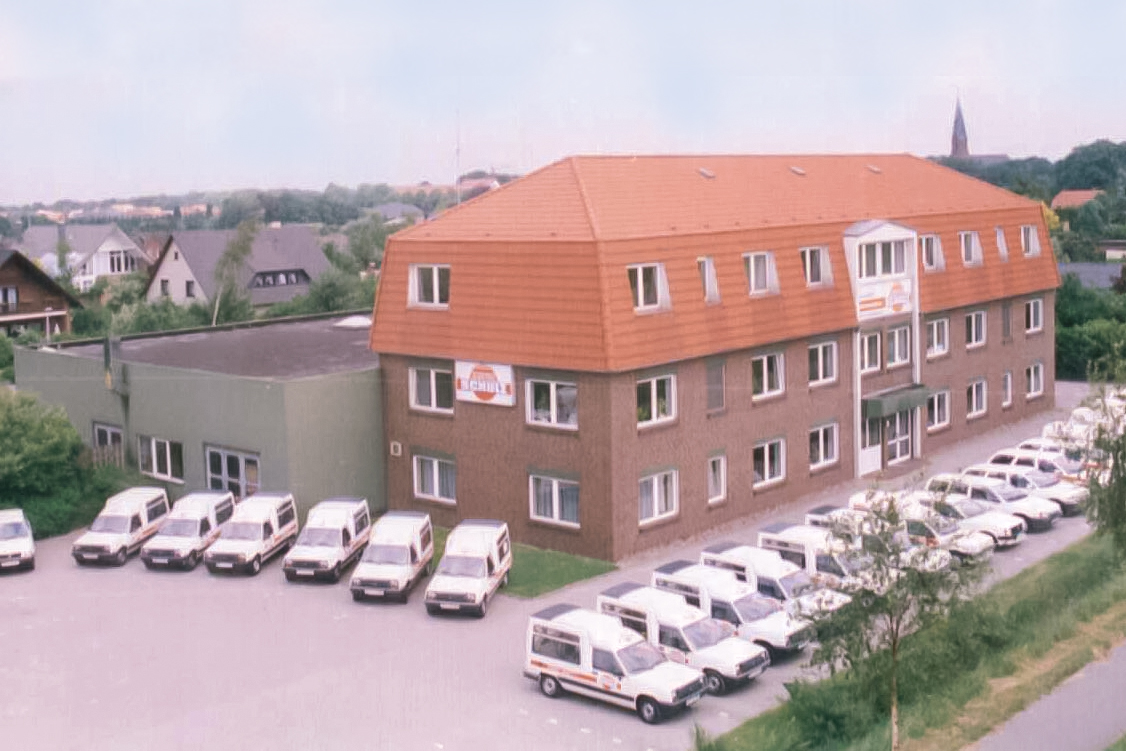 Construction of a workshop with office building for the by now 66 employees
1988
Development of a proprietary process control system with real-time operating system
1990
First branch in Saxony Mockrehna (Torgau-Oschatz County)
1995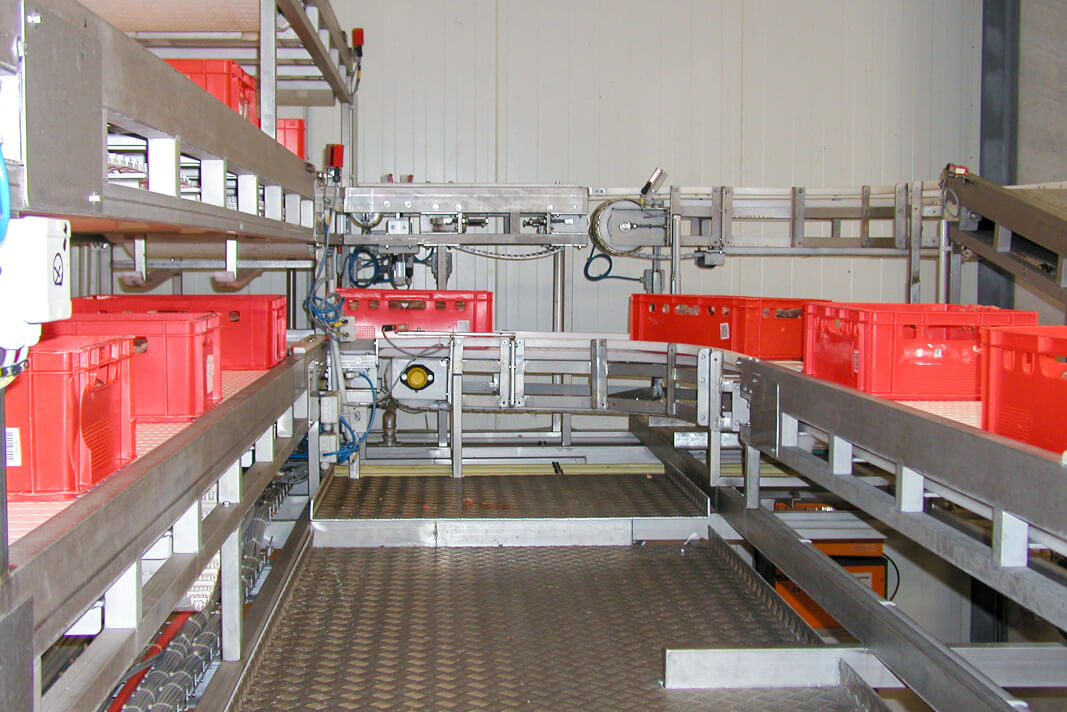 Development of a fully automated warehouse management system for the food industry
1998
Establishment of the third branch in Podelzig
2001
Opening of a fourth location in Burg, near Magdeburg in Saxony-Anhalt
2002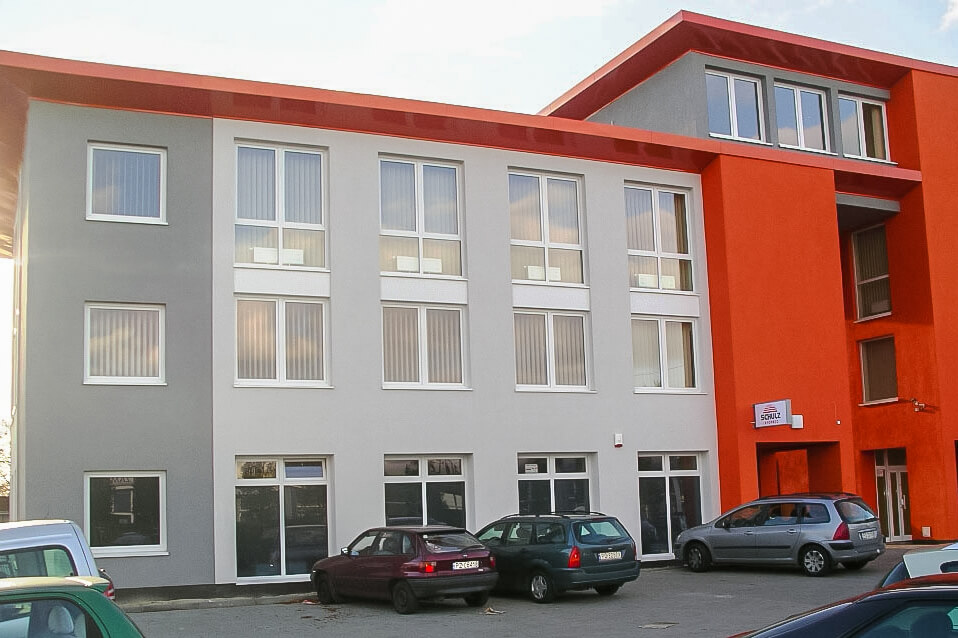 Foundation of the first foreign location SCHULZ Infoprod in Poznan, Poland
2004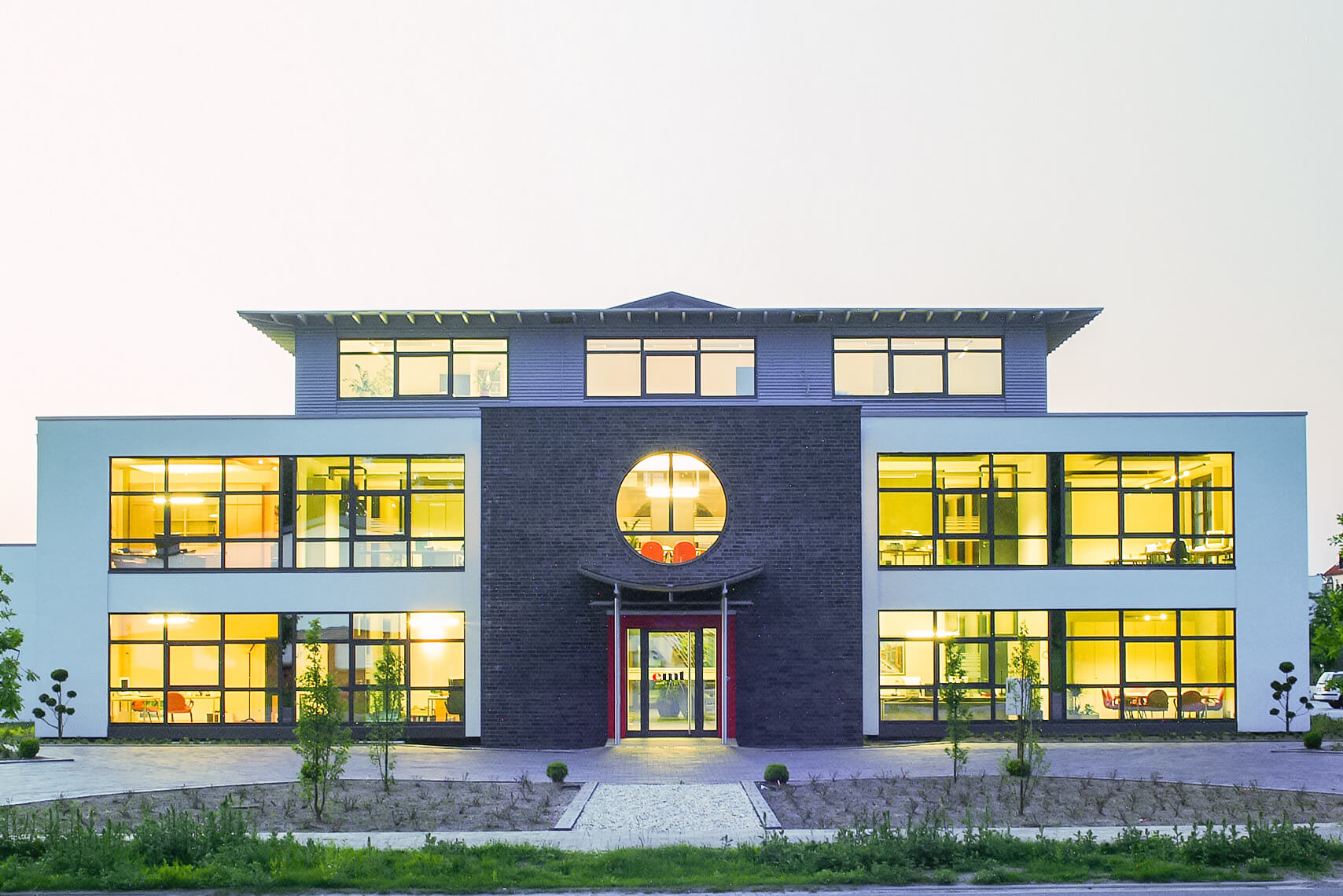 Takeover of Wallenhorster emt automation GmbH. The range of services now includes robot- based automation
2008
Establishment of another branch in Bremen with focus on industrial automation and robotics
2009
A new branch is built in Swolgen, the Netherlands
2010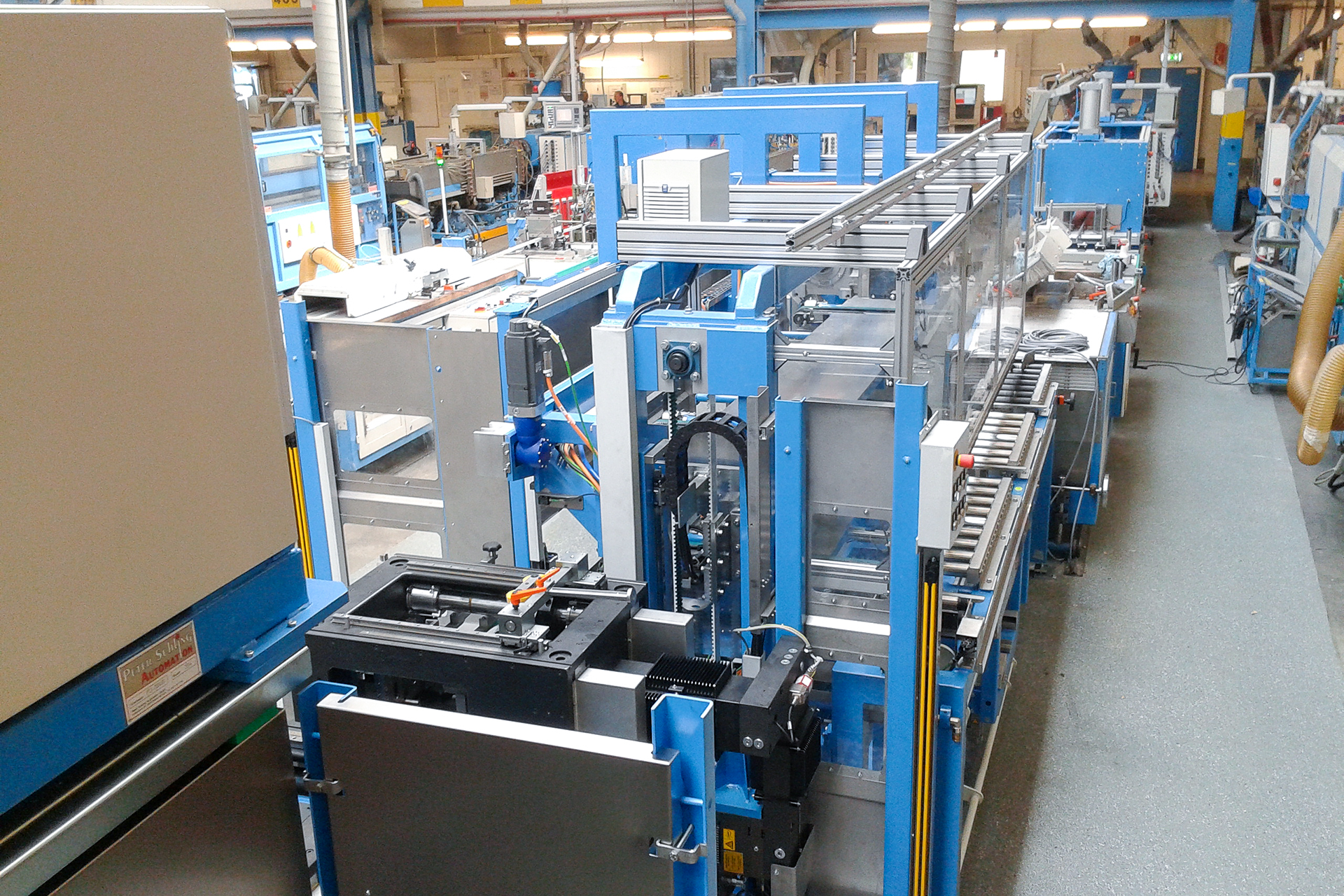 Integration of Peter Suhling Automation GmbH into the SCHULZ company. The Bremen-based company specialises in the construction of mechanical systems
2012
The automotive site in Bremen concentrates its activities in a new building complex
2014
Foundation of another branch in Hamburg with a focus on building installation and network technology
2016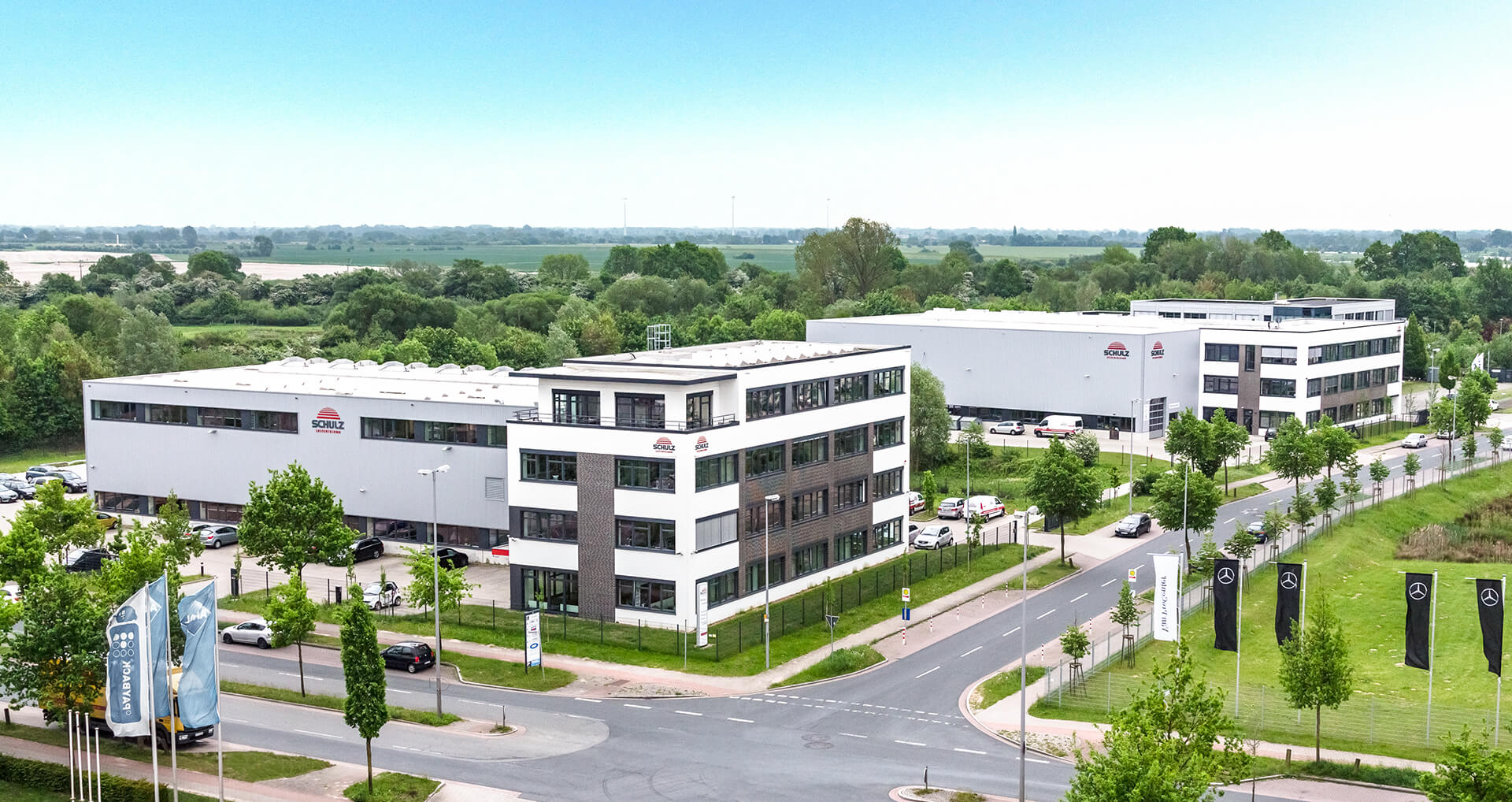 Peter Suhling Automation changes its name to SCHULZ Systemtechnik and moves into a new building in the direct vicinity of the automotive base in Bremen. By bundling their competences in one place, SCHULZ offers the complete range of automation solutions
2017
Foundation of a further service and sales location in Hamburg
2021
With I.E.M.Q.-synergetics GmbH, which specialises in automation, engineering and software solutions, the SCHULZ Group can expand their wider range of services in southern Germany and also offer integrated automation concepts there
We enjoy working with SCHULZ Systemtechnik on challenging coastal protection and water management projects. Technical success is always in the foreground, so that we always achieve the overriding goals of dyke safety and water drainage together to the satisfaction of the end customer.

Heiko Velbinger, Project Manager at Ludwig Freytag
With SCHULZ Systemtechnik, we have a reliable partner who has the right solution for every problem.

Hugo Vogelsang, Managing Director Vogelsang GmbH & Co. KG
With SCHULZ Systemtechnik, we have a partner at our side who offers us integrated automation solutions – from electrical planning and control cabinet construction to plant control, assembly and commissioning. This keeps our backs free and we can focus on our core competencies.

Martin Fritz, Division Manager Technology in Brake and Bremen, J. Müller AG
Thanks to the industry experience and manpower within a broad-based group of companies, KEIL and SCHULZ were able to implement the project within an ambitious timeframe.

Anatoli Penner, Project Manager at BASF in Oldenburg
Thanks to its expertise in all sectors of automation technology, SCHULZ Systemtechnik was able to meet our needs very quickly. We were very impressed by the spontaneity and commitment.

M. Schröder, Plant Manager UNA HAKRA
With automation technology becoming increasingly complex and our requirement to be able to react particularly flexibly in the market, we have the right partner in SCHULZ Systemtechnik. They have the necessary manpower and are quickly on site.

Dr Florian Kiene, B&K Agrar GmbH
Under the sign of our quality: Certifications
We are here for you


Your contact options