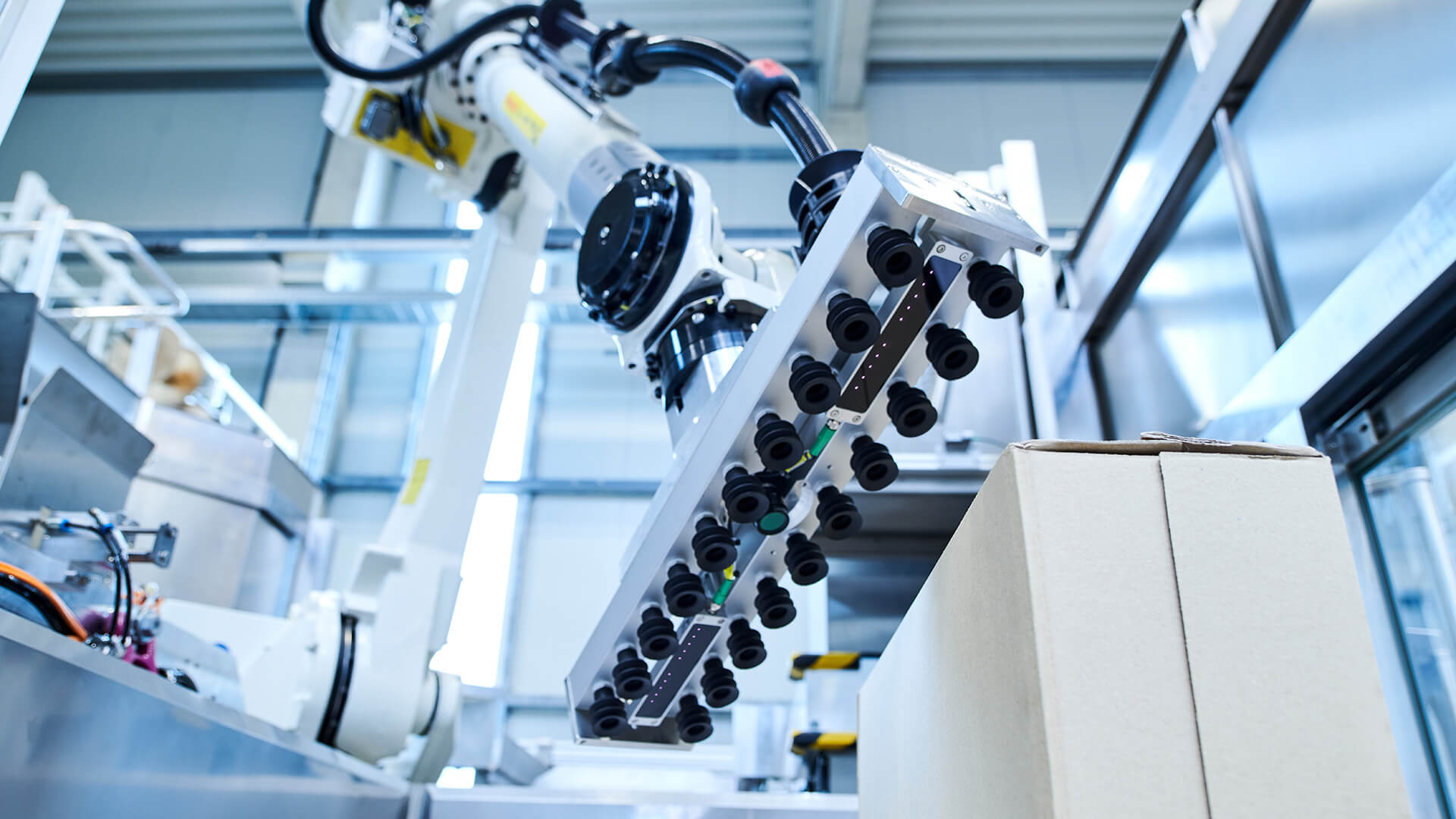 Cleverly packaged – smartly produced
Pure efficiency – one operator can operate several machines at the same time
In close collaboration with the Swiss company SIG, a leading supplier of aseptic packaging and filling machines, we in Bremen have developed a new and fully automated system that allows companies in the food and beverage industry to increase workflow effectiveness and, at the same time, reduce manual labour costs.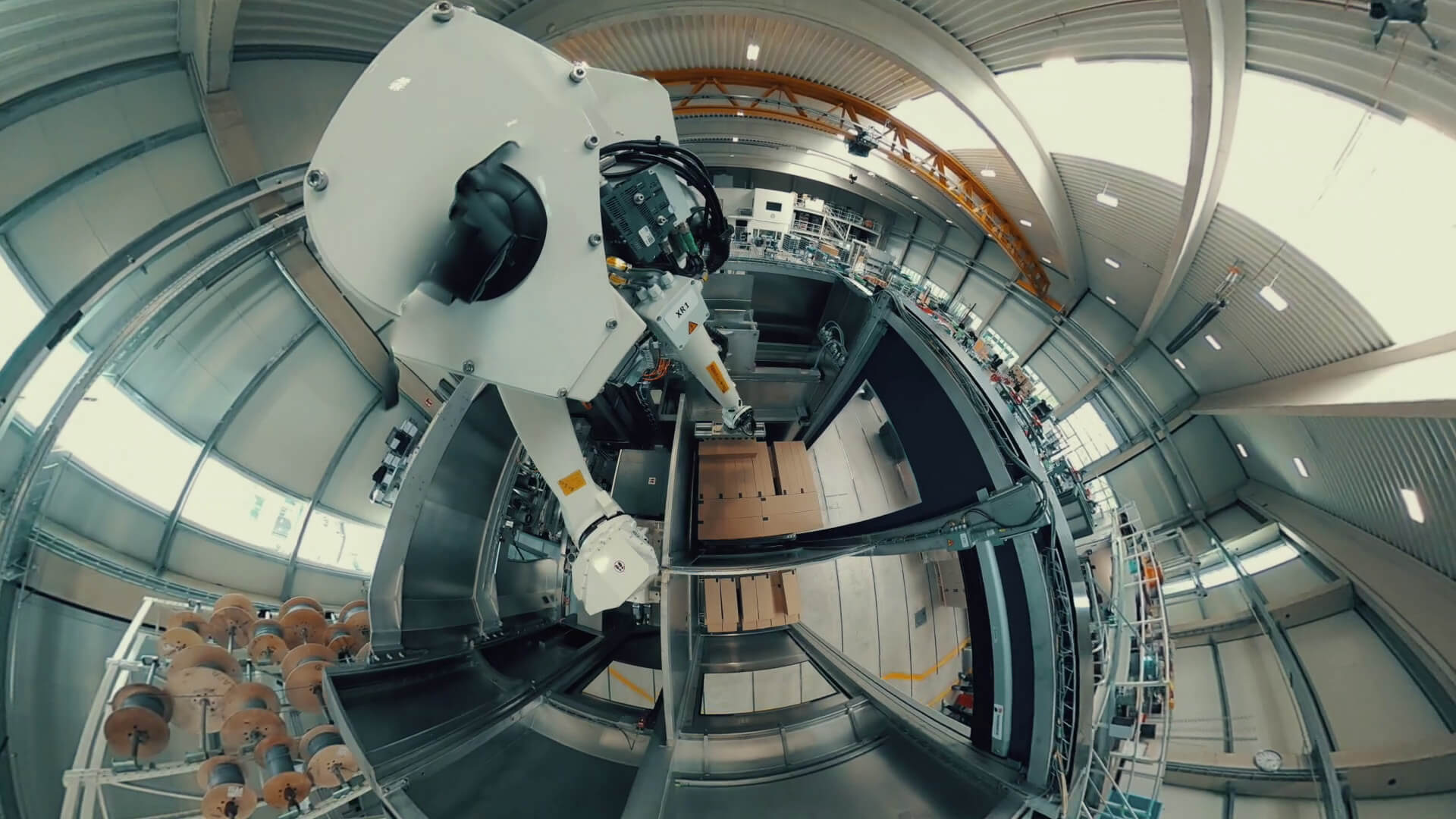 The R-CAM 2 system consists of two parts: a pallet magazine and an unpacking station. It offers space for two Euro or industrial pallets. The core of the system developed at our Bremen site is the individually programmed robot and an innovative 3-axis system that transfers the empty packaging, so-called "sleeves", to the filler table.
In this process, the outer cartons with packaging sleeves are automatically removed from the pallet, opened after which the filling machine is loaded with carton sleeves. This way, several machines can be operated at the same time, requiring just one machine operator. Moreover, it can be operated continuously for up to two and a half hours without having to change a pallet or without even having to press and bundle empty shipping boxes.
"Here we have succeeded in creating a groundbreaking solution with the kinetic 3-axis system, which is very user-friendly and less prone to faults. It also guarantees a plant availability of 98 per cent," says Andreas Bohnsack, project manager and technical manager in Bremen. Stefan Mergel, Senior Product Manager Equipment at SIG, can only confirm this. "With this sleeve magazine, we have created an extremely robust and reliable solution that is suitable for all filling machines in our current machine portfolio, making it a key component for building the fully automated filling lines of the future – and this solution helps manufacturers save time and money."
It is therefore not surprising that SIG customer Arla Foods was the first company to decide to use R-CAM 2. Back in 2015, the first generation of the Robotic Magazine, which was developed by SIG and us at the time, convinced the company. In order to achieve its Smart Factory goals while placing a greater focus on employee productivity and effectiveness, Arla Foods needed a magazine robot that did not require manual intervention by an operator. It should relieve the employees and reduce their physical workload. With R-CAM 2, the food manufacturer was able to optimise its filling lines, regardless of how many carton packs are filled per hour.
Last but not least, the cost-efficient development and good teamwork between SIG and us were decisive for the fact that the third generation of the system was already ordered.
We are here for you


Your contact options