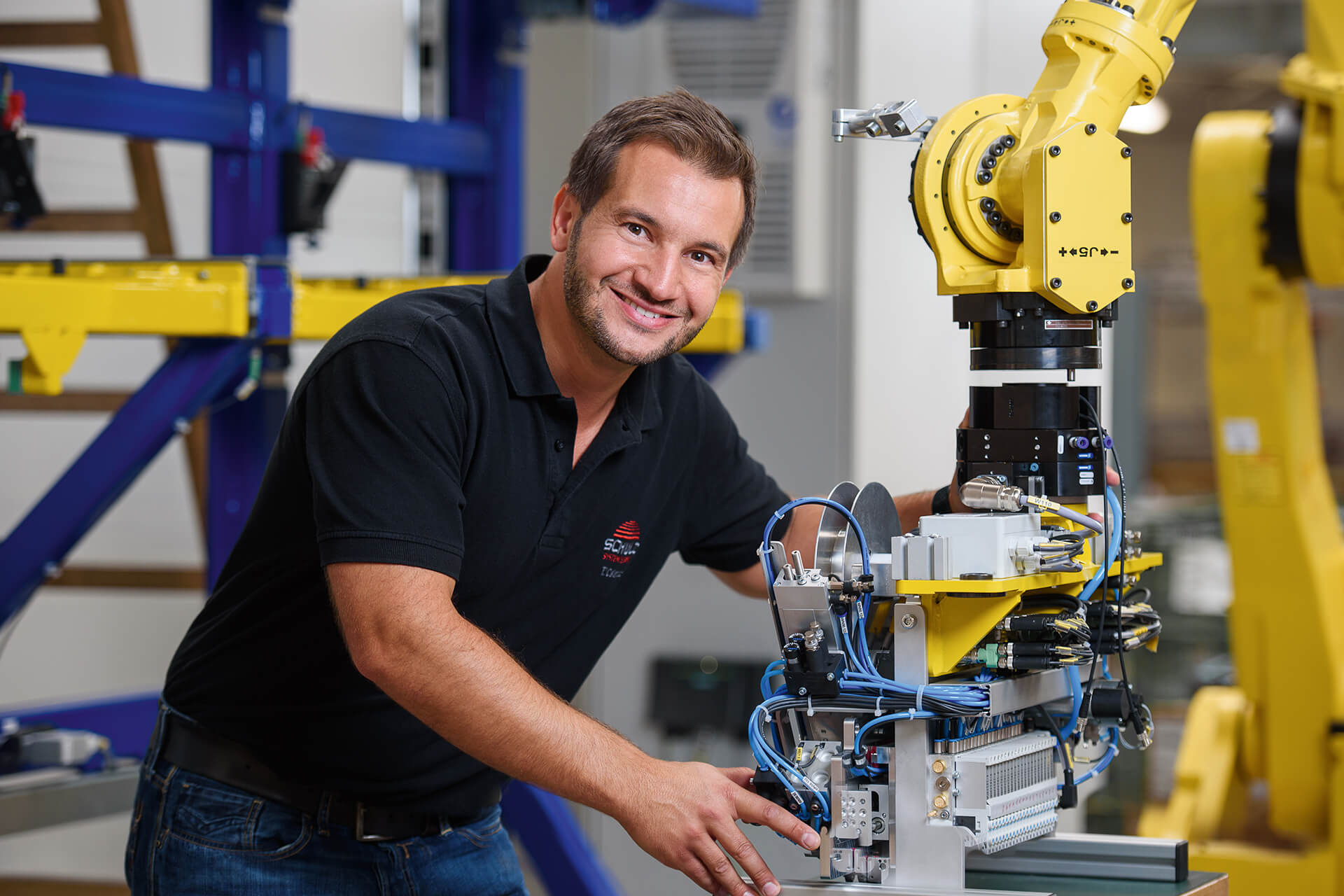 Industrial robots
Smart power for your production
Why robotics is worthwhile for many applications
Industrial robots are indispensable helpers in automation. Integrate a suitable robotics system into your operational processes and you will significantly increase your efficiency and product quality – and thus also your competitiveness.
KUKA, ABB, Fanuc, Motoman, Yaskawa or Mitsubishi: We are professionals for the different robots in the market. Choose us as a competent partner at your side and benefit from comprehensive expertise and innovative solutions from a single source.
Go for collaborative working with lightweight robots
Lightweight robots (LBR), also called cobots, are not only interesting for corporations, but also for small and medium-sized enterprises. In many industries, industrial robots are an integral part of production.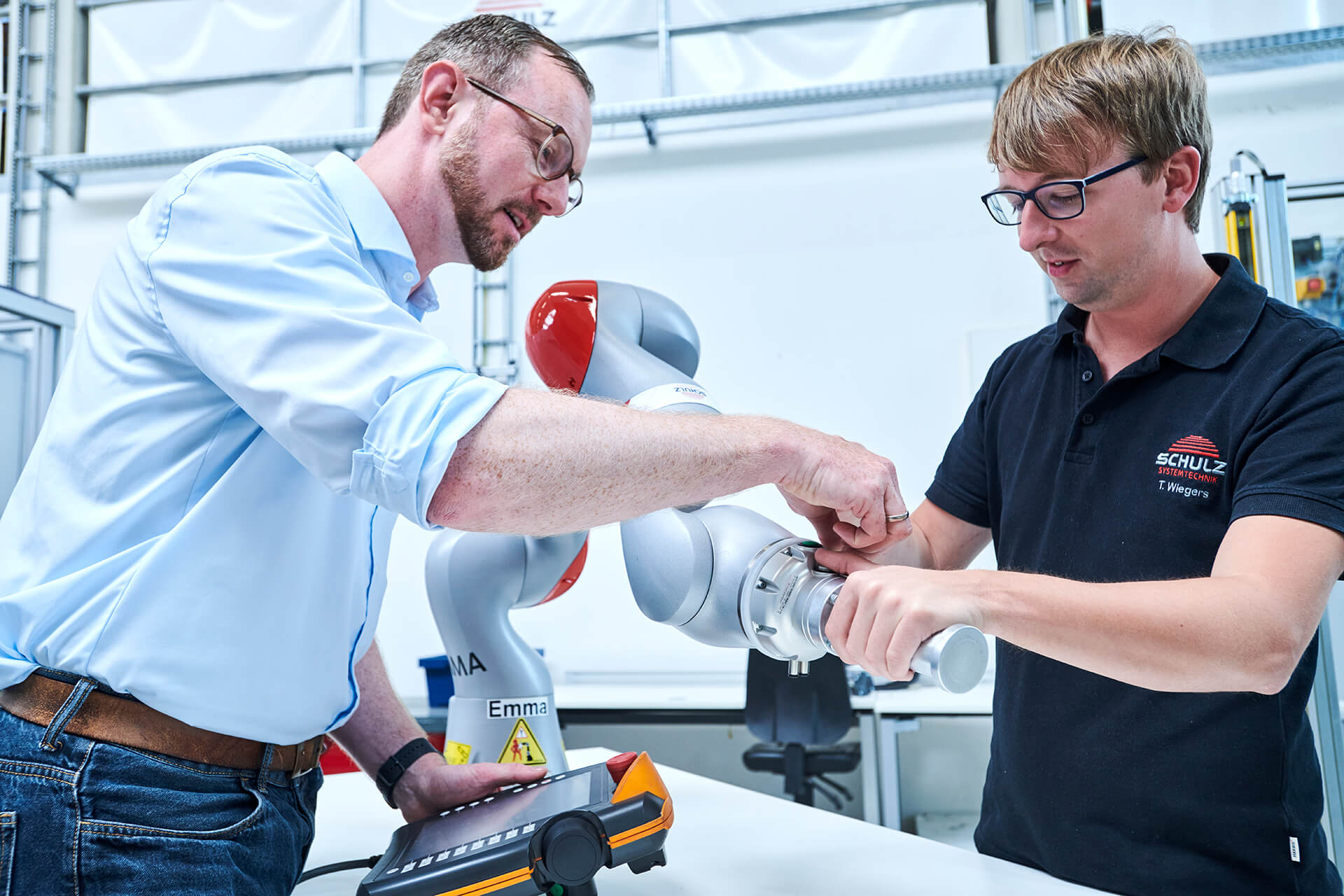 Thanks to the latest technologies, they are now able to work together with their human colleagues without a protective fence. Sensors and cameras ensure that no one gets hurt. This form of collaborative working promotes the flexibility and efficiency of your production – even with small batch sizes.
Does this not yet apply to your production? We take over the successful installation into your operations. In this way, you completely eliminate weak points in production and benefit from the clear advantages of automation. Do you already work with robotics but are not yet satisfied with the results? Let us optimise the programming and improve your figures noticeably.
Industrial robot: Simple Programming with sofia
The smart online fast interpreter assistant, in short sofia, is a user interface we developed for the new KUKA generation of lightweight robots that enables simple and quick-to-learn operation and programming for a wide range of applications sofia translates the planned sequences directly on the operating device into a more complex programming language that the robot understands.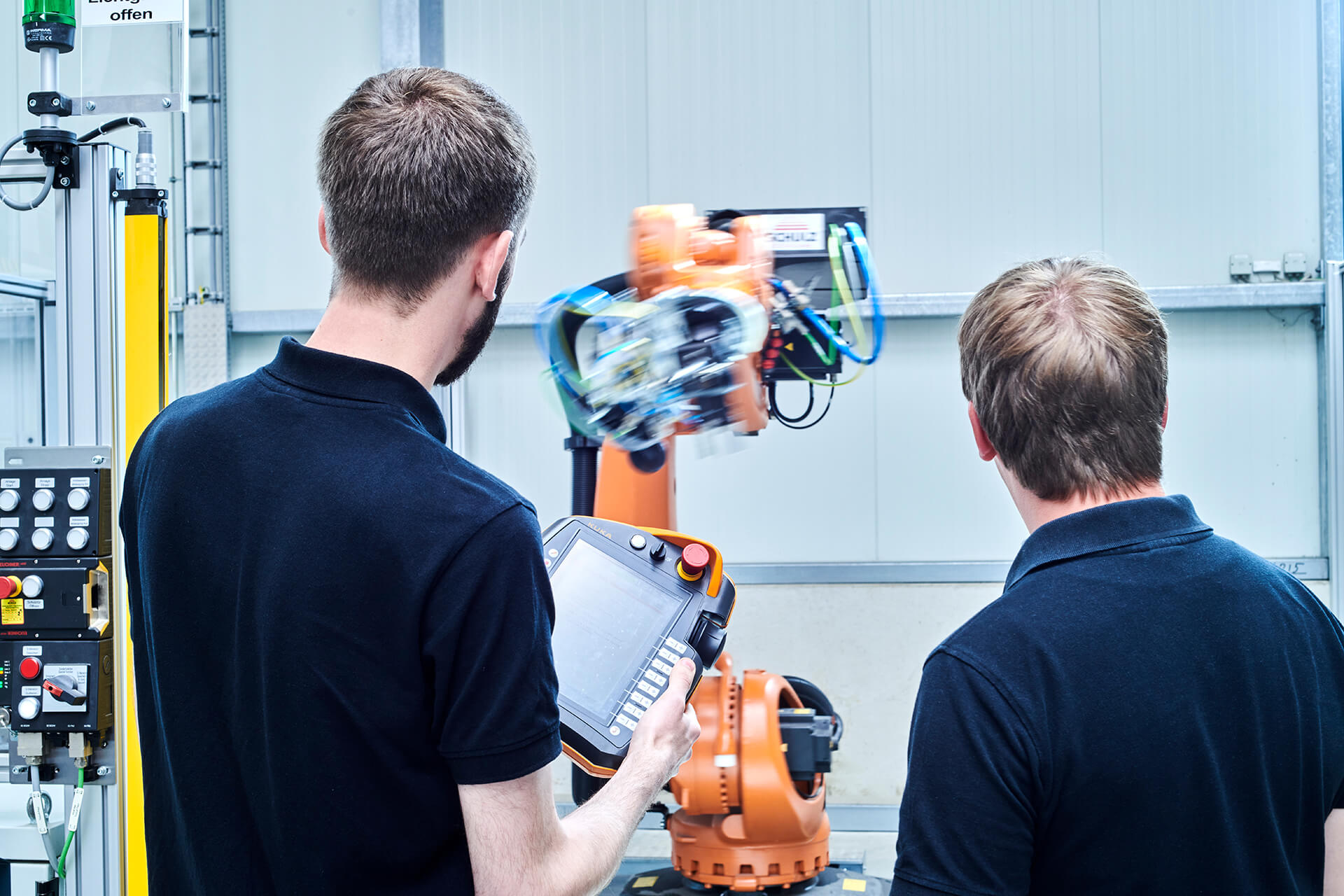 Discover more advantages:
• Shorter programming and commissioning time with lightweight robot integration
• Independent online programming without Java and programming knowledge
• Running programmes can be followed via record pointers
• Time-saving alignment and guidance by hand guiding possible
• Faster implementation of new, more efficient production processes
• Simple control of subsystems (e.g. gripper, gluing and screwing systems)
• Reduced system downtimes thanks to integrated fault message system
• Hardware savings
• Higher degree of automation
• Clearly more motivated employees
Do you still have questions about industrial robots, would you like to learn more about SCHULZ or our user sofia interface? Ensure your competitive advantage now and contact us today – we look forward to your enquiry.
We are here for you


Your contact options