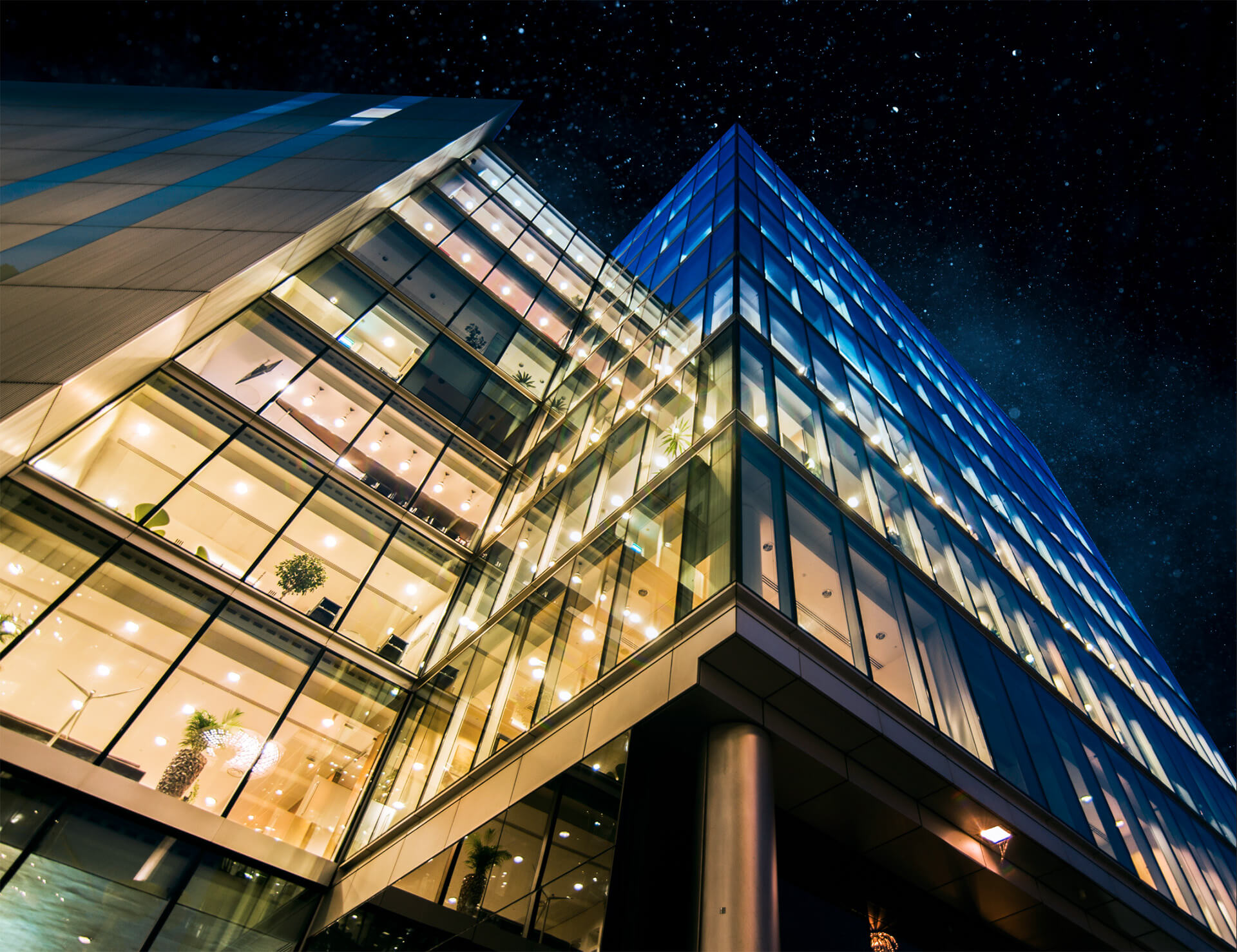 Building Technology
With full energy towards the future
How to bring intelligence into your buildings
Are you looking for a competent partner to implement your building technology in new buildings and renovation projects and thus make your company fit for the future? It's good to have you here.
We take care of the planning, installation, protection and maintenance of all buildings that are switched, controlled or illuminated with electrical energy. From office complexes to factories and production halls to residential property – we are your experts for efficient building technology , whatever the type.
Building technology areas
We will be happy to advise you on the many optimisation options in the various areas of building technology.
Plan your entire building technology – with SCHULZ
New building standards, intelligent building functions and rapid innovation cycles are making the demands on building technology ever more complex. We already adjust to this during the planning stage so that you benefit from efficient, sustainable and, above all, future-proof smart buildings.
In doing so, we combine classic electrical installations with the most modern, forward-looking technologies. This allows you to fully exploit the maximum potential of your building equipment. Where do you particularly notice the advantages of modern building technology? Your electricity bill is lower and the profitability of your company increases.
References from building technology
Our services for building technology
Choose the right service with which we make your company fit for the future.
How to turn your building into a smart building
With us at your side, you can expect an all-round carefree service with convincing results. We supply the entire technical building equipment (TBE), take over the automatic control, regulation, monitoring and optimisation and network everything into an efficient overall system.
Whether room climate, multimedia, shading or representation: Clever digitalisation and networking allow all building functions to be controlled. In this way, a conventional office or a previously less efficient production hall becomes a comprehensive smart building in no time at all. And it convinces, among other things, with more comfort, lower costs and easy handling.
Would you like to learn more about building technology, smart buildings or electrical engineering? Contact us, we look forward to your enquiry.
News on building technology
We are here for you


Your contact options