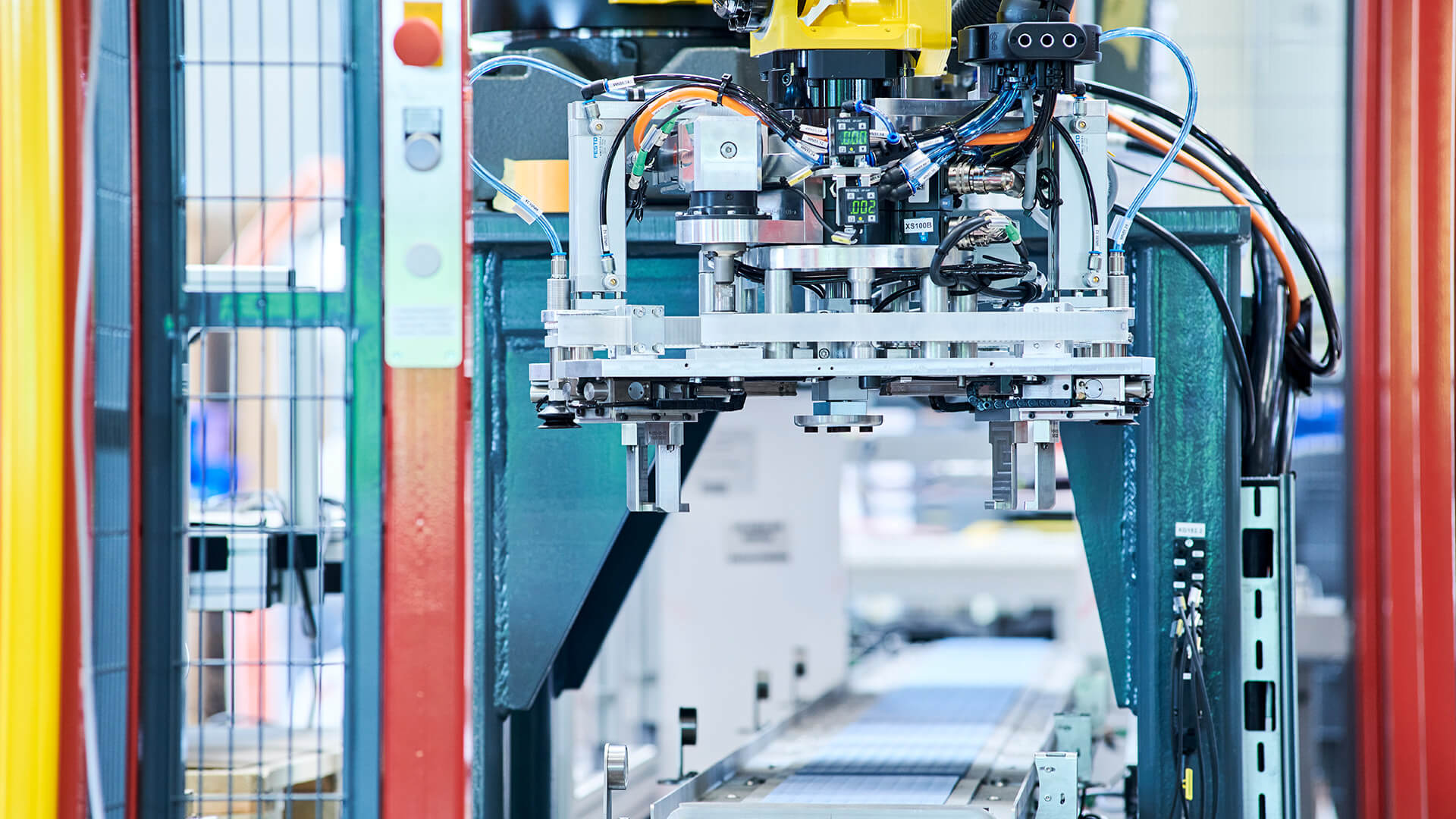 Plant engineering and special machine construction
Precisely made to measure for maximum efficiency
This is how we integrate the special machines precisely into your operating processes
We develop industrial machines perfectly tailored to your needs. As experts in the field of automation technology, we are the right contact for you. We design your new plant, manufacture special machines and ensure smooth commissioning together with you.
In special machine construction, we always start with a precise analysis of your systems, processes and operating procedures. This allows us to develop our systems according to your individual needs and integrate them precisely.
AREAS IN MACHINE AND PLANT CONSTRUCTION
We will be happy to advise you on the various optimisation options.
Our special machine construction gets the maximum out of your production
We bring your systems to maximum performance – with special machines that are customised from design to programming to assembly. We design in 3D and use innovative development methods such as the virtual twin.
In this way, we shorten the development time and increase flexibility. Above all, we find weak points and resolve before they become a problem for you.
REFERENCES IN MACHINE AND PLANT CONSTRUCTION
Together from engineering to the finished plant – and beyond
Plant engineering involves various development steps – and we analyse and develop each of these processes in detail. This applies to the design of special machine construction, development, production and, of course, the installation of your system.
We ensure that all machine components are integrated and programmed into your workflow exactly as you wish. We do not cut any corners, which is why we always take an integrated view of the interaction between mechanical engineering and control.
This also applies to the regular inspection and maintenance of your special machine. We are only satisfied when you can permanently draw maximum efficiency from your system.
OUR SERVICES FOR MACHINE AND PLANT CONSTRUCTION
Rely on our decades of experience in plant engineering
We prove ourselves every day. No matter whether your company produces medical technology or works in the packaging industry, is a manufacturer of household goods or belongs to the electrical industry -we are partners to numerous companies from very different industrial sectors.
For all of them, we specifically build the special machines they need. Rely on decades of experience when it comes to the development and manufacture of systems . After all, we have already built over 4,500 of them. We know what we are doing when it comes to special machine construction and always keep our finger on the pulse.
What SCHULZ Systemtechnik does for you
We develop special machines for you, no matter how complex they are – from engineering to servicing during the ongoing operation of the plant. Our customers receive all our inhouse services relating to mechanical engineering.
We are also happy to be your partner for plant engineering. Contact us today and let's build your solution together.
We are here for you


Your contact options